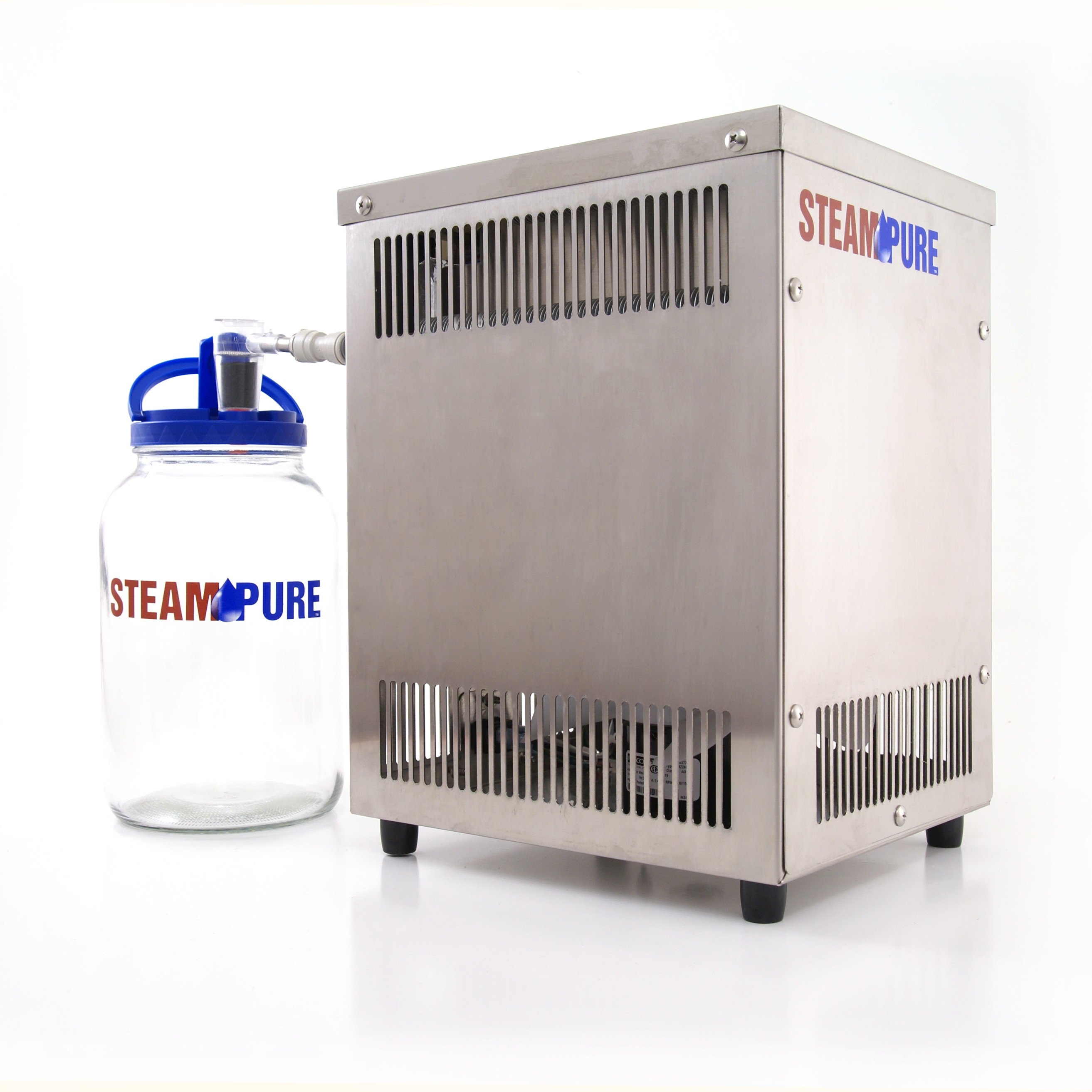 SteamPure Distiller
€747.07
Part Number2992V
Taxes and Shipping Calculated at Checkout - UK VAT Charged on Delivery in UK
Description:
The SteamPure™ Countertop Water Distiller is a compact portable distiller that is small enough to fit neatly on your counter or any place you choose to place it.
It can be stored conveniently under most sinks, or counters.
It can be taken along to a second home, in a camper, or a caravan and enjoy the benefits of drinking fresh distilled water.
Constructed of top quality stainless steel, proudly designed, engineered and made in the USA.
This unit is one of our smallest electric water distillers.
Specifications:
Ships with one filter

Ships with one jar

Sterilization Feature

Shipping Weight: 21 lbs. (9.5 kg)

Machine Weight: 18 lbs. (8.2 kg)

Height: 13 inches. (33 cm)

Width: 9.5 inches. (24 cm)

Depth: 11 inches. (28 cm)

Distilling Capacity: 3 liters every 4.5 hours

Amps: 5.8

Watts: 700
How it Works:
This countertop water distiller is filled manually, includes a built-in self-sterilization feature, and is easy to clean. The unit is fan-cooled and equipped with a unique float design which automatically stops the unit at the end of the distilling cycle.