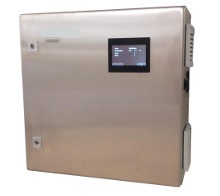 Sterile Water Distiller for Pharma Process's.
€0.00
Part Number: PIWBS100
For Price Please Contact Support@pureirishwater.eu
Sterile Water Distiller for Pharmacutical Prosess's
Prices Are Exclusive of VAT and Shipping!
External Storage Vessles are sold separate and come in various sizes, depending on requirements.
Citric Asid Cleaning Storage Vessles (1 Litre) are optional.